EMAIL ISSUE: We are having technical difficulties with our club email. PLEASE SEND ALL EMAILS TO:
Bounce0025@gmail.com

or call

847-791-1020

if you need any more information on our Spring/Summer Season
SPRING/SUMMER TRYOUTS APRIL 16th at JOY of the GAME in Deerfield (158 S Waukegan Rd.)
When: 6-7:30 PM. It is an on-site Registration.
Cost $20.
BIG ANNOUNCEMENT: CHICAGO BOUNCE IS AFFILIATED WITH CHICAGO SAND FOR ALL YOUR BEACH VOLLEYBALL NEEDS. PLEASE CHECK OUR NEW BEACH LINK TO GET CONNECTED WITH CHICAGO SAND
Club News:

CHICAGO BOUNCE EARNED 3 BIDS. 2 OPEN and 1 USA. Chicago Bounce 15 and 16 Red both made the Semi Finals of the St. Louis bid tournament. We are the only Club in the Northwest Suburbs to have 2 teams in the Semi-Finals of bid tournaments.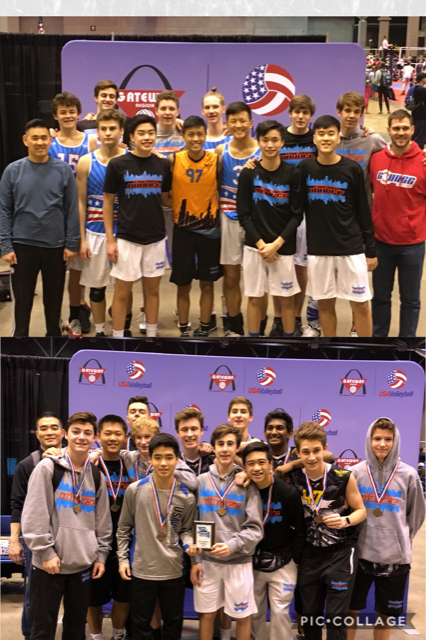 High School News:
Congratulations to all of our players who made their school teams. 98% of our players made their High School Team. A special congratulations to all of our younger players who made higher level teams. Freshman on JV- Nathan Oleari (Deerfield) ,Louie Batang (Glenbrook North) and Jacob Drwal (Leyden). Sophomores on Varsity- Gavin Meng (Stevenson), Andrew Yerokhin (Stevenson) Colin Heath (New Trier), Peter Brown (New Trier), Timmy Lillig (Glenbrook North), Ethan Brodell (Glenbrook North), Brian Yoo (Maine East), David Bobila (Maine East), Isaac Marsh (Maine East) Jairon Hsieh (Deerfield), Josh Rohn (Highland Park), Jack Sakanich (Highland Park), Brennan Marzella (Lake Forest), Kyle Moy (Niles West)
COLLEGE COMMIT:
Congratulations to Joey DeMatteo on committing to play volleyball next year at Augustana College. Congratulations to Zak Levy on continuing his volleyball career at North Central College.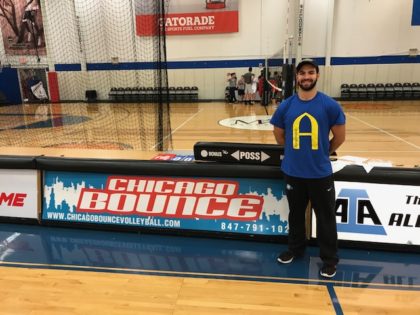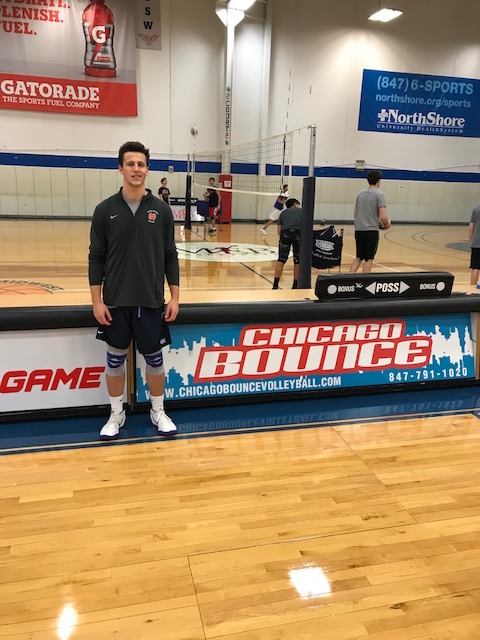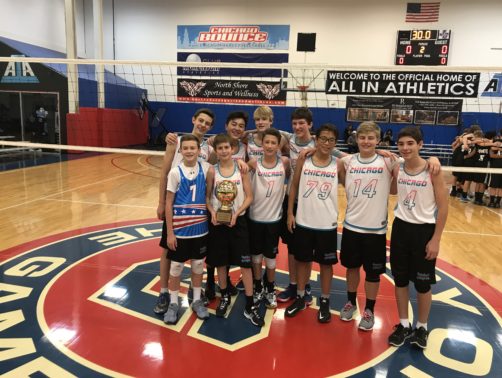 CLUB VOLLEYBALL Results 2016/2017 Season
Top 14's Team in the Midwest Top 25 in the country 2nd place at the Dennis Lafata Bid Tournament. Top 15's team in the midwest Top 15 in the country 2nd place at the Dennis Lafata Bid Tournament. 16's finished 4th in Palos Points Series. 17's were top 3 in the Great Lakes Region. 6 Teams went to Nationals! Most in the Northwest Suburbs!
CLUB VOLLEYBALL RESULTS 2015/2016 Season:
NATIONALS 2016- We Sent 7 teams which was the most of all Northwest Suburban Clubs. We also had 4 in the OPEN Division which was also the most of any team in the Area.
13 Red- Finished 17th in the Nation…Originally Seeded 23. Went 4-3 and beat the #4 overall Seed
14 Red- Finished 25th Nationally!
15 Red- Finished 22nd Nationally, Originally Seeded 25th. Beat Area rival Adversity.
16 Red Finished 33rd. Beat Area rival Adversity
14 Blue- Finished 33rd
15 Blue- 2nd Bounce 15 team in Open Division Finished 32nd Nationally!
16 Blue- Finished 22nd out of 72 teams and beat the #4 overall seed in the tournament!
We couldn't be prouder of our players and the way the represented Chicago Bounce. Nationals is always a great playing, and learning experience. Every player competed hard and put forth an effort they should be proud of. We are!!! Thanks for a great year and thanks for great memories!
Go Bounce!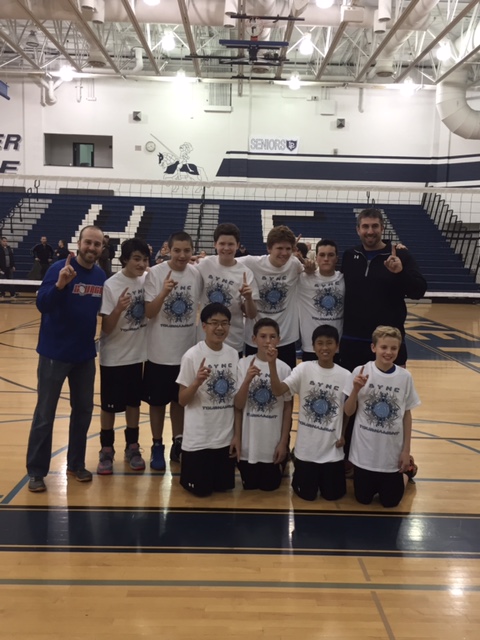 Chicago Bounce Volleyball Club offers three great ways to play volleyball:
National teams, will play in top level tournaments. These will include Palos Points Series, Winter Boys Championships at McCormick Place, The Gateway Boys Festival in St. Louis and Nationals. The National teams will also have the option to attend The California Classic as well as other tournaments throughout the season.
Regional teams, will play in skill and age appropriate weekend tournaments, including at least one Palos Points Series and Winter Boys Championships at McCormick Place. We will offer Regional level teams the opportunity to play through the summer, with the decision and payments on Nationals to be made before the end of the season. Players from Regional teams do have the opportunity to join a team for the summer if interested.
FOR OUR YOUNGER ATHLETES!
Developmental teams, for those athletes wanting to learn the game and compete less we will have opportunities to practice with a group of age and skill appropriate teams with less travel.
CHICAGO BOUNCE VOLLEYBALL NEWS
We are excited to announce we have teamed up with Club Momentum, one of the fastest growing programs in the Northshore. In addition to adding several Club Momentum coaches to our roster, we are welcoming Matt Switzer, Club Momentum's executive director, as a master coach. Matt has experience both playing and coaching at the collegiate level and will bring yet another "volleyball-obsessed" brain to our already stellar coaching roster.
Again, I hope you will pass this information along to your athletes. If anyone has any questions about the season, don't hesitate to send them my way.
---
Volleyball Links:
Webpoint: Renew membership, HP High Performance Camps